Hello! My name is Piper. I am a hobbyist fursuit maker, artist, and cosplayer who collects Furbies. This website serves as my portfolio and showcase of general things that pique my interest.
I had no HTML/CSS experience before discovering Neocities, but this has been an enjoyable process. Thank you for stopping by!
Please note that external links tend to load slowly.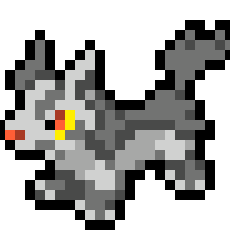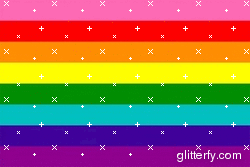 -JOURNAL-
3/4/23 - Well, happy late new year! I'm in con crunch mode for FurTheMore right now. I've been thinking about vending at conventions; maybe a smaller one like Fursonacon. So after this con, I might start putting things together so I can apply! I'm also doing a bit of coding homework so that I can make a new website. It'll function about the same as this one (primarily an art gallery), but have more things related to my interests as well. I'll keep this website up as an archive.
9/12/22 - It's been a hot minute since I've done anything with this site other than updating a few images here and there. I'm trying to learn more about HTML and CSS so that I can make more complex stuff in the future. Unrelated, but I went to my first furry convention (Fursonacon) and won second place in the dance competition!
7/20/22 - Over a month later I've finished revamping the code. Yay! I've been so busy working Pirate Adventure six days a week... Only five more weeks and I'll be done! I'll miss my coworkers, but certainly not the hours.
6/18/22 - This website was originally built off of a template by Sadgrl, but I've grown enough since then that I began to find it limiting. I'm starting the process of completely rewriting the code by myself.
5/3/22 - I figured out how to separate my personal fursuits from the fursuits I've made and sold by making two galleries on this site, and I think I'm satisfied with it. Maybe? Who knows. Will probably be nuked and redone eventually.
4/15/22 - I saw CATS tonight and it was incredible! Everyone in the cast was unbelievably talented, and they were all so kind when I stood by the stage door and asked for signatures. I even got a photo with Zach Bravo who played Rum Tum Tugger! I LOVE CATS SO MUCH YOU GUYS
4/2/22 - I've been working on this site for several days and finally made some satisfactory progress! Today we also opened our theme park show, Charlie Brown's Pirate Adventure! I am "friends with" Charlie.

<a href='https://thepawedpiperarts.neocities.org/'><img src='https://thepawedpiperarts.neocities.org/Images/ppabutton.gif'></a>